1. Accessing the assessment interface
If you need to act as a supervisor in a skilltree session, you have a dedicated interface that allows you to assess your learners using a graded grid.
To access this interface, click on the small dots at the top right of the platform (1) and then click on the "Activity Supervisor" interface (2).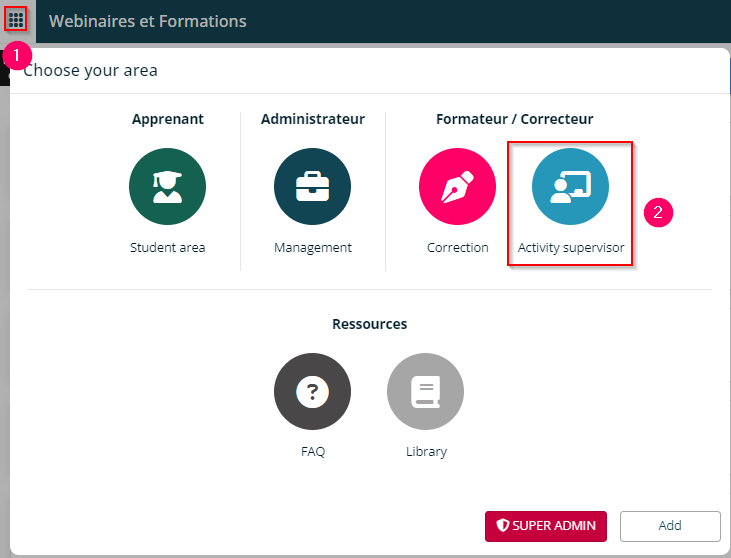 Once on this interface, click on "My collections" to go to the interface dedicated specifically to skilltree session tutors.
You will now see the list of skilltree sessions in which you have been involved as a tutor.
1: You can use the filter search to quickly find the learners you want to assess.
2: You will find the title of the session, with the list of learners with whom you are associated (and whom you must therefore assess) below it.
3: Finally, by clicking on "Access" next to the learners' names, you can access the grid you need to fill in to assess your learners.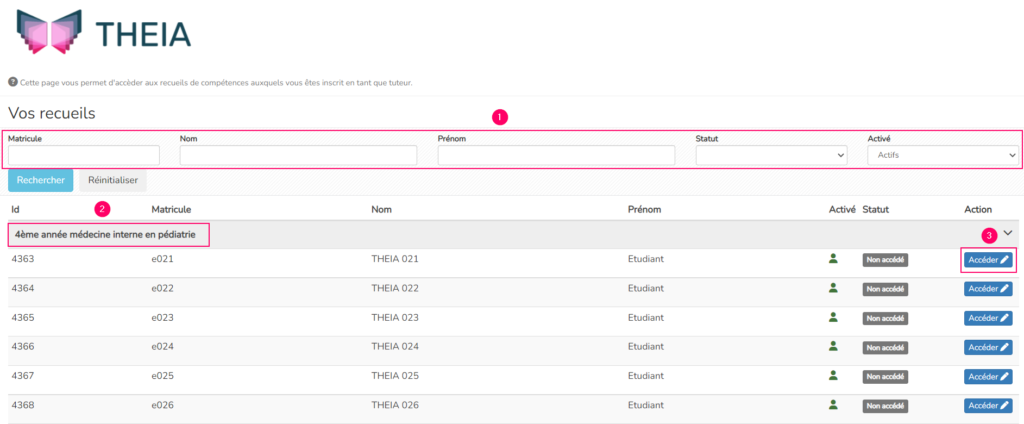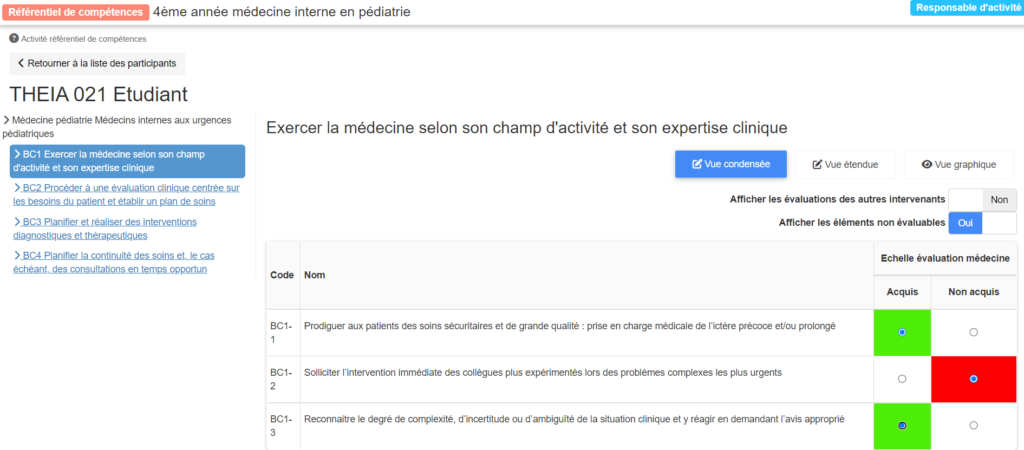 You can then fill in the grids by completing each line. Here is an example of a grid being filled in.